Published the 05 July 2022

HAVE YOU EVER THOUGHT THAT A TREE COULD CURE YOU EVEN ONLY BY HUGGING IT?
In our eyes, a tree seems almost unchanged over time, it grows slowly and is always stationary where we remembered it and it is also silent, it seems almost useless and instead if we were not there we would have already become extinct ...
Nature is truly magical, have you ever heard of the practice of SHINRIN YOKU or forest baths? It is very famous in Japan, it consists in hugging trees to fight stress, depression, behavior problems but also some cardiovascular diseases such as Diabetes.
It is prescribed by doctors as a real medicine. When practiced it brings our body to a state of relaxation, in order to allow us to live the experience through all 5 of our senses while also allowing us to protect the environment.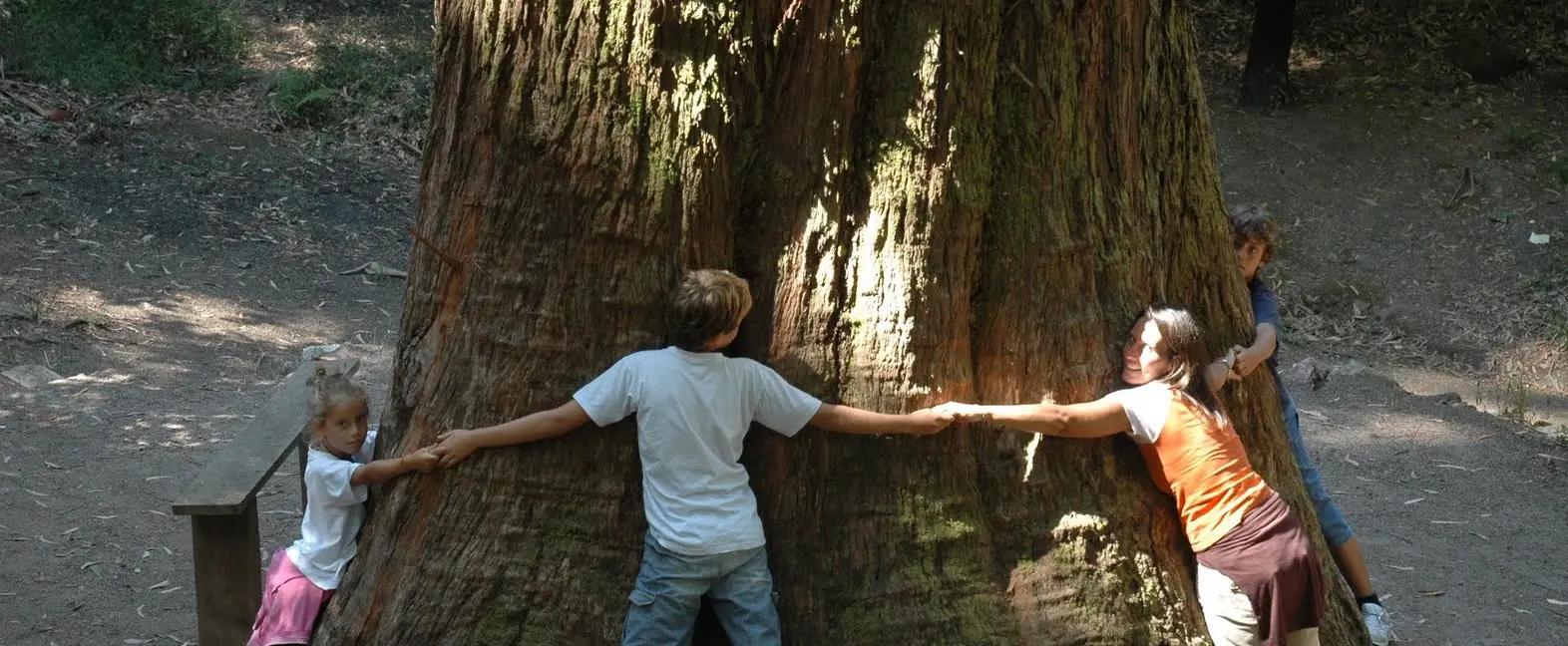 Although we are so aware that trees are so important. in Indonesia many are slaughtered and replaced by oil palms to produce the famous "palm oil" which then ends up in our food.
China, Colombia, Congo, Brazil, India, Indonesia, Myanmar, Malaysia, Mexico, Nigeria and Thailand are the states responsible for more than 70% of the world's deforestation.
In Italy, about 37,000 hectares of forests disappear every year, leaving room for construction and cultivation of goods such as soy ...
Very often when you have to create a product you immediately think of using "virgin" materials, which still lead to deforestation and impoverishment of the soils of the local fauna and flora, it is easier to rely on an economic chain than to turn to that of RECYCLING.
Reusing would make it possible not to waste new materials, thus reducing environmental exploitation.
In recent years, many awareness campaigns have been carried out on the subject and thanks to this many companies have started recycling.
We in OUR SMALL HOTEL ON THE SEA have this issue at heart, which is why we have made sustainable choices by trying to purchase recycled goods.
In fact, every time you choose the menu for the next day, you will do it using PAPER PENCILS !!
That's right, I said paper, obviously recycled! They were produced from old newspapers rolled up on themselves, which give them the classic shape we all know.
IF YOU LIKE OUR INITIATIVE
FIND OUT WHAT ELSE WE DO TO SAVE THE PLANET
BE GREEN WITH US
Finally, we know that when you arrive at the hotel you no longer move your car from the parking lot, because since you don't use it during your holiday, you don't decide to take the train and reach us in a more ecological way?