Published the 16 July 2023
WHERE:
Santarcangelo di Romagna, historical centre
WHEN:
11 and 12 August 2023
The 25th edition of chalices of stars, or "chalices of Santarcangelo", as we locals call it, returns to Santarcangelo di Romagna.
For two evenings the village will be filled with the smells of the best local wines.
After purchasing the glass and 5 coupons, you can start your walk and choose which of the 50 locations of local producers to stop at, and then which wines to taste.
The evenings will also be accompanied by lots of live music, by musical groups scattered throughout the historic center.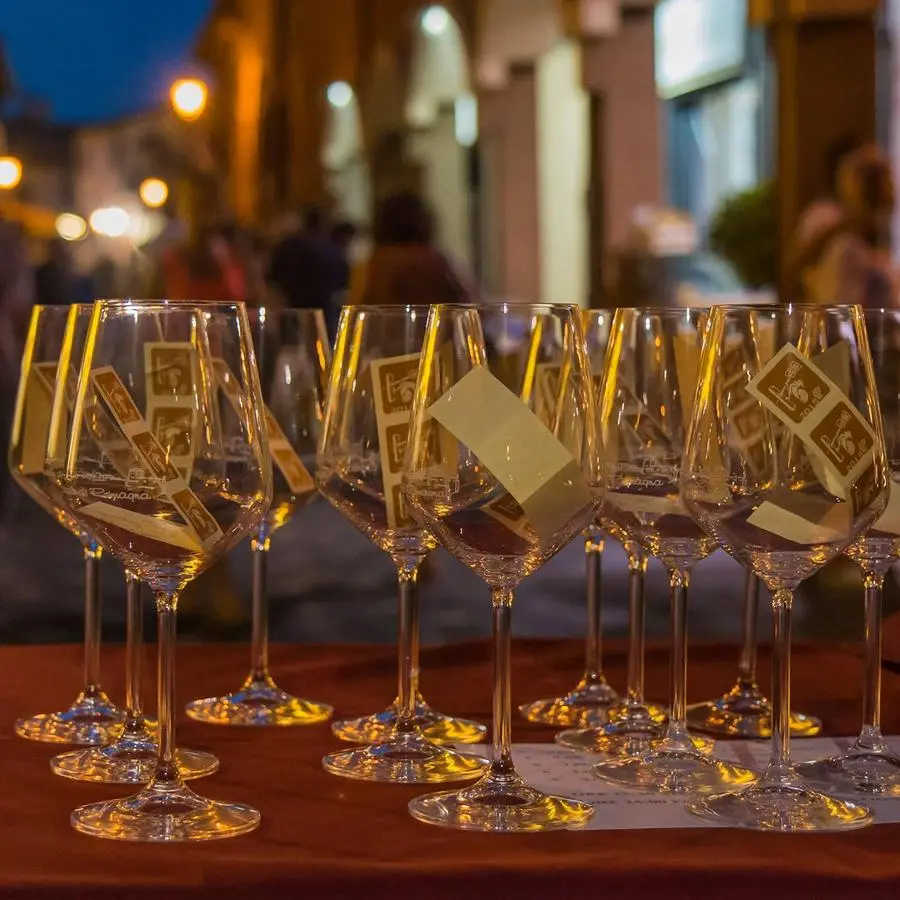 Santarcangelo is located a few kilometers from Bellaria-Igea Marina, take the opportunity to spend a few days at the beach.
With our
ALL INCLUSIVE
formula you won't have to worry about meals and the beach, they are included in the price.
Why choose us:
- the
hotel
is
close to the beach
: just a stone's throw away, just
cross the road
to put your feet on the sand
- you can lighten your suitcases by not bringing a
towel for the beach
,
we'll give it to you
!
-
guaranteed and covered parking
-
all
the
rooms
have a
balcony
and the bathrooms have large
shower cubicles
, forget the nightmare of the Romagna-style bathrooms where you bathe everywhere when you take a shower!
- guaranteed relaxation if you book a massage, you can choose from many professionals and you can enjoy the massage in the privacy - of your room or in the gazebo in the garden: you don't need a SPA to indulge in a pampering
-
typical romangola cuisine with fish always
- every
Sunday evening
the
aperitif
with happy hour
is on us
!
We are also very attentive to animals, we have a Newfoundland named Morgana, who loves cuddles!
We make no distinction between feet and paws: even your
dog can come
with you
on holiday
and not only to the hotel but also to the beach.