Published the 27 January 2023
If you keep an electric guitar in your bedroom and you wear Vans at your feet, I'm sure you follow the Slam Dunk Festival on Istagram and therefore you already know that you have to book a mini vacation from 1 to 4 June in Bellaria Igea Marina.
The PRE-SHOW will begin on June 1st and the
STAND ATLANTIC
will tread the stage of the
Beky Bay
directly from Australia and will present their new album
FEAR
When you're already a little hot, you can jump into the powerful rapcore of the
Zebrahead
Veterans.
But, drum roll...
SUM 41,
I should surely say no more: after more than
20 successful years
since their groundbreaking debut for the
alternative-punk scene.
Directly from Canada
with its maple syrup, to the
beach of Bellaria Igea Marina
with its piadine and sangiovese, to give us over 25 songs, and, after all this road, they certainly won't shy away from encores or more or less probable or improbable covers , you know what happens when you let yourself get carried away and tread one of the
most particular stages in the world
: directly on the
sand a few steps from the sea
.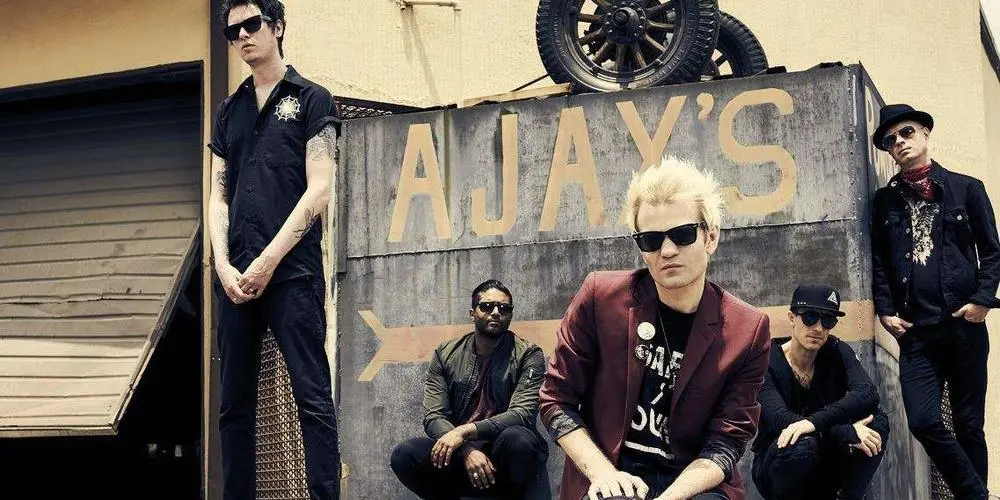 Who said that if you mosh, have a crest and make horns with your hands at concerts you can't appreciate the warm Romagna welcome?
The Bay Fest has taught us that rock lovers are very willing to be pampered and here's what you can expect from Hotel Marcus:
we are a stone's throw from Beky Bay , if in the middle of the day you have already jumped and sweated too much, in 10 minutes come and shower and go back to the concert, not bad eh? Of course, leave your car parked in our covered parking !
bar open 24 hours a day, the breakfast buffet in our restaurant closes a little early, but at the lobby bar we are always ready to make you a regenerating coffee and go "scrub" something delicious in the kitchen to say good morning even at 11.30 in the morning.
I call them the: few but good , what are they? The cocktails I know how to make, Elisa's Mojito is famous, but I'm also working on a particular formula for the Americano . If you're in a rush and want to grab a quick drink: we have loads of beers . You can also get smart: the superior rooms have a fridge, treat yourself to some extra luxuries and you can have fresh beer at any hour a few centimeters from your bed!
we also have a good restaurant , mind you not a gourmet restaurant, but we put a lot of care and love into it: imagine going to eat at your grandmother's house, the one who knows how to cook like God , everything fresh and genuine . Like grandma, we have rather fixed times for lunch and dinner, so let's organize ourselves together, you can always find me in the lobby.
we like to spend the holiday with you , unfortunately we cannot leave the workplace, we are really pleased to have a chat with you, so if you are alone, don't worry: we are here!
Book your room now, we are practically the closest hotel to Beky Bay!