Published the 11 July 2023
Have you ever attended a
dawn mass
? Have you ever attended a mass
on the beach
?
It's time to try this experience in front of the sun rising on the beaches of
Bellaria Igea Marina
, our
Don Marco awaits you
for this particular ceremony!
CALENDAR OF MASSES AT DAWN:
July 12th at 5.22am- Bagno 75/76 Torre Pedrera
18 July at 5.27 - bathroom 71
July 26th at 5.35am - bathroom 56
August 6th at 5.47am - bathroom 87
August 11th at 5.53am - bathroom 78
August 15th at 5.57 am - port square
August 22nd at 6.05am - Bagno 53 (Bellaria)
27 August 6.11- bathroom 90
August 30th at 6.15am - bathroom 61
5 September at 6.21am - bathroom 66
10 September at 6.27 - bathroom 64
September 13th at 6.30am - bathroom 58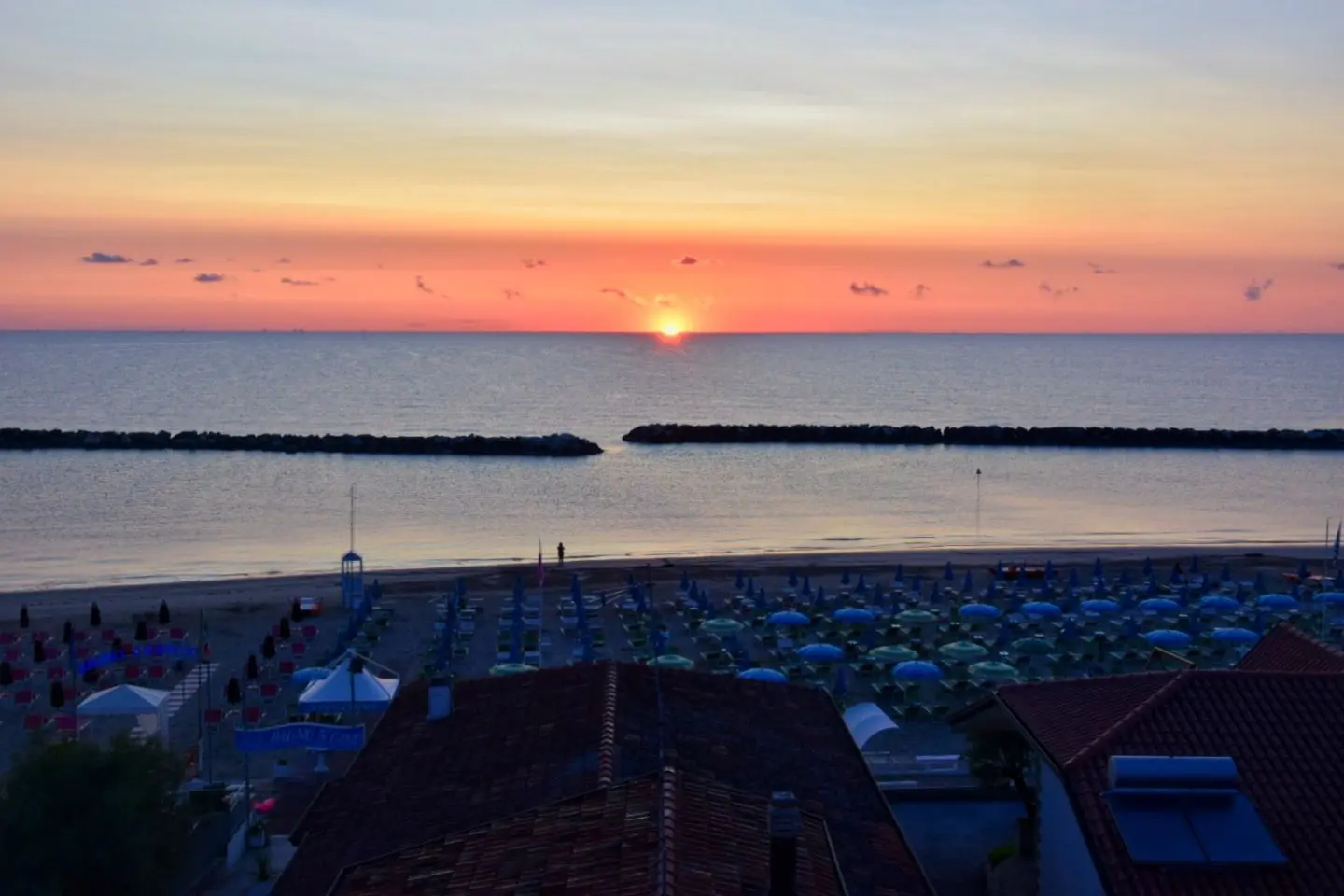 Take advantage of this experience to also enjoy a few relaxing days at the beach!
Choose our
all-inclusive formula and you will also have the beach and meals included
.
And if you still have doubts...
- we are
very close to the beach
and also to the
centre
-
we give you beach towels
for
free
so you don't have to pack them
- you will find the
reception always
open so you can come back at any time and if you are thirsty you can also drink something at the bar
- you can have
breakfast with homemade cakes and real espresso coffee
- do you have a
dog
? In our hotel
pets are allowed
! Bring him too, no problem!