Published the 09 August 2023
After such an unconventional season, the
Beky Bay
of Igea Marina offers a
last concert
with your feet on the sand in post Punk-Rock style.
The group chosen to
conclude the Rock Beach Festival
of the 2023 season is the Swedish band
Viagra Boys
.
Don't make commitments for
August 20th
and get ready to experience the thrill of listening to your favorite band on the beach, have you ever done it before?
Speaking of commitments,
take a break from the frenetic city life
and allow yourself
a few days of relaxation
: you can go to the beach during the day and take part in the latest summer events in the evening!
Tickets can be purchased on ticketone.
With our
ALL INCLUSIVE
formula you won't have to worry about a thing, even the beach is included in the price!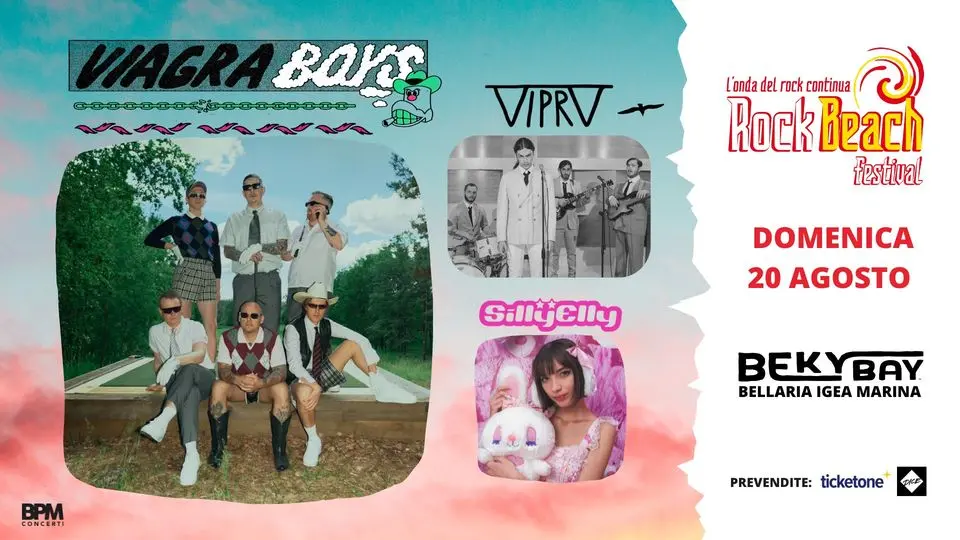 From our Hotel you can
reach the Festival
directly
on foot
in 3 minutes.
We are
close to the center
and even
closer to the beach
.
We give you
beach towels for free
, your suitcases will be very light
Reception and bar open 24/7
, you can come back whenever you want!
And if
you choose not to have your room redone
, you will contribute to the creation of our virtual forest and more: we
will give you a note
that will allow you to
plant your tree in the world
(you choose where from the options proposed!). Keep the note and
when you get home put it in the ground
:
flowers will be born.
Nice is not it?